Legal assistance for those who are buying real estate in Japan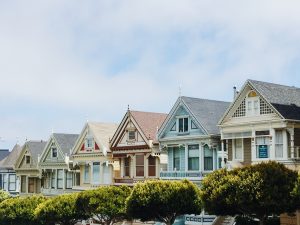 We have a long-standing experience and expertise in assisting foreign investors with transaction of Japanese real properties. Our assistance in purchasing Japanese real estate tailored to off- shore investors and covers contracts, documentation, registration, and (if required) issue a legal opinion.
The following steps are how to find and buy properties in Japanese market;
 (1) select an appropriate broker (we build and filter a candidate pool for your consideration)
(2) contract of brokerage (no cure no pay basis)
(3) we investigate properties the broker offers you to determine if the offer is reasonable. 
If you wish to visit on site, we can arrange your visa
(4) when you decide to buy, we prepare sale and purchase contract in Japanese and in your language.
(5) we research on legal restriction of rebuilding or/and other local government ordinance applicable to that properties which should be considered for decision of the purchase
(6) then negotiating and deciding the price and the terms and conditions of the purchase, time of delivery and delivery conditions and finalizing the contract
(7) In Japanese market practice, usually 10% – 20% of purchase price be deposited to the seller's account as initial payment. This shall be applied to the purchase price when the deal is consummated.  
(8) You have an option to cancel the sale contract even after payment of the deposit by waiving the deposit, the seller shall have an option to cancel the sale contract by returning the deposit plus the same amount of the deposit (the twice as much as the deposit). This is some unique dealing custom in Japan.
(9) Closing: When sale is consummated, we can attend on your behalf and take title document as well as other required documents for acquisition of ownership title (fee simple) and ownership registration of yourselves together with legally required documents from the seller, then, your ownership is registered on public registry of Japanese government and property is delivered to you.
In Japan, Sale and Purchase of real estate, even land, house, condominium, building or otherwise most of them are fee-simple properties, and lease hold is rare.
(10) In principle, there is no restriction or non-Japanese nationalities people or foreign companies to purchase Japanese real estate. There is really limited restriction to acquire land where the location is relevant to Japanese national securities.
We provide legal consultation for residential real estate matters that involve:
Real Estate Closings
Residential Real Estate Purchases
Residential Real Estate Sales
Construction Contracts
Mortgages / Foreclosures
Land Use and Zoning
We also represent business clients in comprehensive commercial real estate transactions including commercial leasing, commercial construction, and commercial landlord-tenant issues.
We are personally committed to every stage and step of your real estate transaction; from contract to closing of title.
Our priority is to archive your goal and ensure your interests throughout your transaction.
Our experienced real estate attorneys can help you understand your rights and obligations, while at the same time, simplifying complex processes.
Given the expense and complexity of most real estate transactions, an experienced real estate attorney on your side is a must. Our firm provides personalized and highly responsive legal services that can be essential in the fast-moving world of real estate transactions.