Real Estate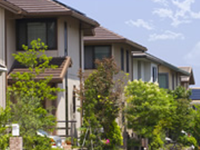 We provide legal consultation for residential real estate matters that involve:
Real Estate Closings
Residential Real Estate Purchases
Residential Real Estate Sales
Construction Contracts
Mortgages / Foreclosures
Land Use and Zoning
We also represent business clients in comprehensive commercial real estate transactions including commercial leasing, commercial construction, and commercial landlord-tenant issues.
We are personally committed to every stage and step of your real estate transaction; from contract to closing of title. Our priority is to archive your goal and ensure your interests throughout your transaction.
Our experienced real estate attorneys can help you understand your rights and obligations, while at the same time, simplifying complex processes.
Given the expense and complexity of most real estate transactions, an experienced real estate attorney on your side is a must. Our firm provides personalized and highly responsive legal services that can be essential in the fast-moving world of real estate transactions.
For more information, please click this link .