Inheritance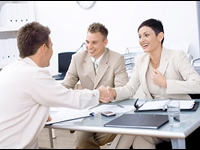 Inheritance disputes can be quite contentious. This have to do with division of assets under a will , also known as probate. The complexity of inheritance can also arise from Japanese law stipulating the division of assets. Especially, when a decedent leaves no will, many issues can arise in many ways. Each heir has standing to appear in court and protest. You should know that this is a complex area of law which a lawyer finds frustrating and time-consuming.
Not to worry. Tokyo Sanno Law Office are well-versed in inheritance law and procedures. Our law firm is experienced and skilled in meeting our clients' needs in the area.
You can trust us with your inheritance litigation/dispute. At Tokyo Sanno Law Office. We have been dealing with such cases since 1980. Our successful achievement comes from hard work, professionalism, close communication and aggressive/persuasive advocacy.