DIVORCE AND FAMILY LAW IN JAPAN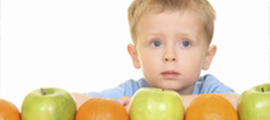 We have been dealing with international legal problems since 1980. Our experienced lawyers can help you with your divorce case.  
          Tele/video-consultation is also available 
International Divorce is our expertise.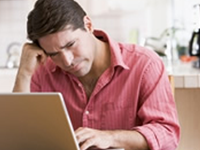 Getting a divorce is not easy. As people diversify or when children are involved, even an amicable divorce can take a turn for the worst. When a matter of property distribution is involved, it is important to take a proactive action to ensure that your future interests are taken care of. Although divorce is a decision made and carried out by two people, the fact is that the decision to enter into a divorce will have much wider-spread influence on relations with your children, relatives, in-laws and friends. It is impossible to deny that the divorce proceedings will have no consequence on your life.
For this reason, divorce is an extremely delicate issue that has to be dealt with help of experts. You deserve to have the assistance from someone who is experienced in this area of the law to help you navigate through the process with as much ease and speedy as possible.
Of course, mishandling such case can have detrimental effects, turning what could have been seamless divorce into a bitter and wild dispute. You should not risk it. With the help of attorney, your divorce or family law matter will be handled in a proper and professional manner.
At Tokyo Sanno Law Office, our passionate and skillful team is dedicated to meeting our client's needs by educating, negotiating, mediating or if necessary, litigating to the best interests of our clients.
As experienced trial lawyers, we have got you covered when proceeding to court. We can effectively and aggressively(if we see fit) advocate for your interests such as getting a divorce, child visitation,  marital property distribution or any family law matter.
We recognize and respect your needs for information, as well as for thoughtful, practical advice and understanding. Our main goal is always to help you resolve your legal problems as quickly as possible so you can start the process of moving on with your life. We know that divorce and other family law issues have a huge financial impact on members of a family. That is why we take steps to protect our clients from being saddled with financial responsibilities that could cause you problems in the future.
Hague Convention
(CONVENTION ON THE CIVIL ASPECTS OF INTERNATIONAL CHILD ABDUCTION (Concluded 25 October 1980))
Hague Convention (CONVENTION ON THE CIVIL ASPECTS OF INTERNATIONAL CHILD ABDUCTION (Concluded 25 October 1980)), which concerns handling of the child born between the bilingual and divorced couple, became effective on 1st, April, 2014.
In the case your divorced wife takes your child to Japan, you are entitled to file a motion in court to have your child sent back to your home. We, Japanese lawyers, specialize family matter issues are here to help you to  get your children back and ensure of your rights to your children.
If you are interested in this subject, please do not hesitate to contact us.
Civil Code
(For your reference)
Source: Japanese Law Translation Database System by 2018 Ministry of Justice, Japan
Article 770 (1) Only in the cases stated in the following items may either husband or wife file a suit for divorce:
(i)  if a spouse has committed an act of unchastity;
(ii) if abandoned by a spouse in bad faith;
(iii)  if it is not clear whether a spouse is dead or alive for not less than three years;
(iv)  if a spouse is suffering from severe mental illness and there is no prospect of recovery; or
(v) if there is any other grave cause making it difficult to continue the marriage.
(2) A court may dismiss a suit for divorce if it finds continuing the marriage reasonable taking into account all circumstances, even in the case where there is a cause listed in items (i) to (iv) inclusive of the preceding paragraph.
(Application Mutatis Mutandis of Divorce by Agreement Provisions)