Child Custody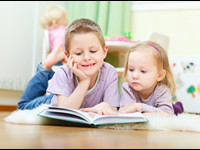 Who will get custody of your child is not a foregone conclusion?
Simply because you're a father doesn't mean you can't get custody of your child and just because you're a mother does not mean you will automatically get custody of your child. You need an experienced, knowledgeable attorney to help you achieve your goals.
Whether you're interested in seeking custody of your children or the other parent is attempting to take custody away from you, we have the experience and resources needed to help you.
At Tokyo Sanno Law Office, We have been helped problems regarding Child Custody since 1980 and resolve disputes over parental access or relocation during or after a divorce or separation.